I've been eyeing the yard of white linen I bought to recover my dining chairs.  Yes, I always love some good white upholstery against stained wood frames.  But I'm at least considering a little tie-dying action using the shibori technique. Yeah, it's trendy.  But I know I will at some point re-upholster with a sweet fabric like Carnegie's Maxwell Street, but that's $$ so for now I could have a little fun!
Tell me this isn't cool.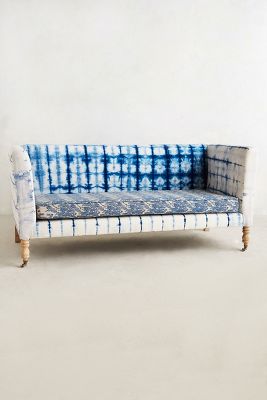 Image via Anthropologie here
This chair via One King's Lane here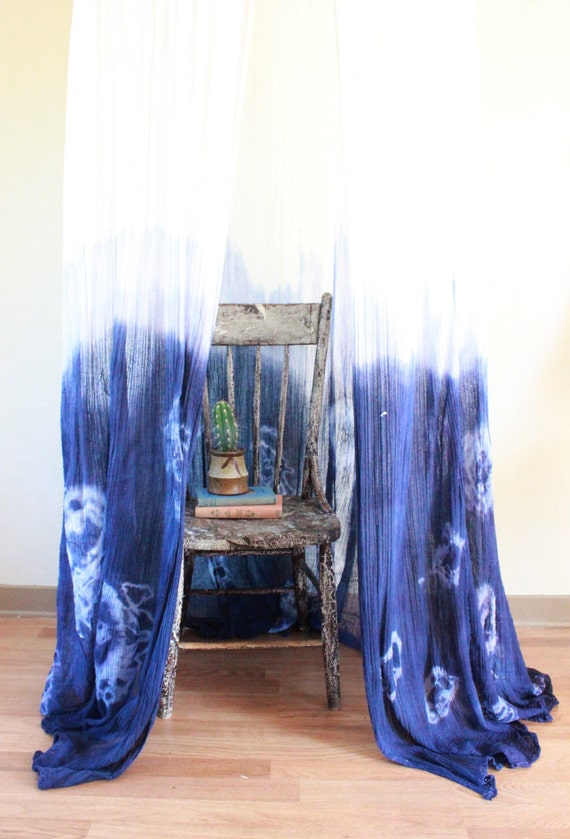 Drape a gorgeous shibori canopy over your bed or reading nook, found here on Etsy
This chair is so cool.  Designed and made by Elise Cameron-Smith, the big sling is hang-dyed linen.
You could always just wear it.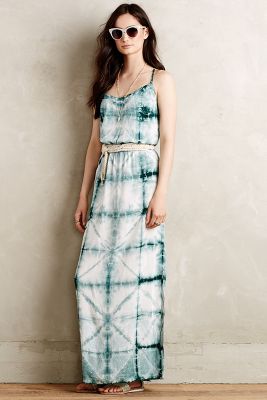 Dress on sale at Anthropologie here
For what seems like all cool things shibori-dyed, look over on at Lookout & Wonderland, where the first image is from. I'm eyeing this DIY, even if I don't use it for the upholstery!  If you try it, let me know how it goes!