One of the biggest concepts of design school is learning that design is design.  Be it architecture, object, fashion or even art, you learn how to approach it in an objective manner and let it permeate your life.  I find myself applying my design philosophy to the way I work and create, the way I curate my life and, very visually, in how I dress and style our apartment.  Often you can see what is inspiring me easily, as my clothing and the products I'm buying quickly start to resemble one another…
I was drawn to the bright colors of this Mara Hoffman dress as soon as I saw it online, and became obsessed with it's lightweight quality as I eagerly tried it on.  It proved perfect for a summer wedding when I wore it this past weekend to watch our dear friends exchange vows down in North Carolina.  It was hot, and this dress did the trick!
I'm loving the geometric quality and mix or bright and subtle colors.  It's moving me to consider adding more texture and color into our home.  Checking out a few of these:
the Acapulco chair from CB2 here
This beautiful print from Voyage Inalux, found here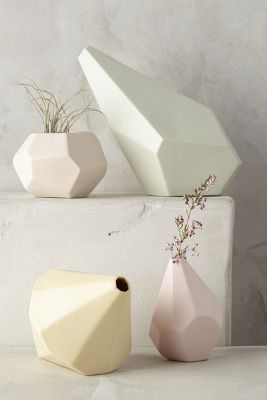 These faceted vases can be found at Anthropologie here
A pop of bright color on your table top could easily be achieved with this flatware from Villeroy & Boch, found here, which reminds me of a favorite Palm Beach-styled brunch that was featured on Style me Pretty here.
Neon, neutrals and pops of gold, it's hitting the right notes!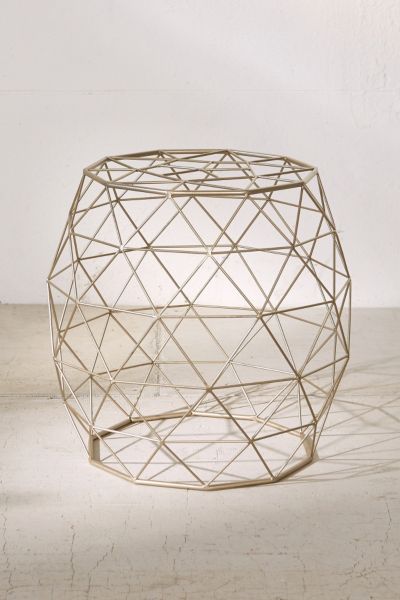 This may be the most fantastic and low-cost side table I've ever seen.  Good job, Urban Outfitters.  Found here
This aztec-inspired throw pillow here
And lastly, an architectural master's contribution.  Love him or hate him, Frank Gehry knows how to make an impact!
Go ahead and buy it here, and watch conversations start!
Outfit details: Mara Hoffman dress no longer available, similar here, here, maxi version here and I want this one | shoes Dolce Vita, sold out in black and white but other colors here | bracelet J Crew here  | earrings Stella & Dot here