I often look to art for color, composition and decor inspiration.  With flowers abloom outside, I can't help but be drawn to floral prints and colors.  However, juxtaposed against a dark background or in a deeply-hued vase, florals take on a rich texture that I see permeating my styling.
Here's some inspiration to get you going on my floral fixation:
Painting by Rachel Ruysch, b 1664, d 1750.  Images via Zowieso
Painting by William Van Aelst in 1675.  Image via Watercolor Journal
The trend definitely found it's way into the mega-awesome, gorgeous bathroom of Emily Schuman of  blog Cupcakes and Cashmere.  I love how graphic the flowers are.  The key is to tie light items into the decor, such as the white vanity.  Black on black on black is great for any outfit, but I can't get behind it for an interior.  This wallpaper is by Ellie Cashman Design; she has an awesome collection.  Check out this restaurant, Finca in Salt Lake City, Utah, also featuring her wall paper:
Images via City Home Collective 
Honestly, check out the whole post here to read about the design of the restaurant.  It was designed by Ellie Cashman and Cody Derrick.  It is so textural and embodies a moody, noir aesthetic, pops of neon signage and all.
Want some dark floral?  Here's a few of my picks for you to grab.
Debbie Carlos Flowers Poster [only $40]
This print can be found in the lovely bedroom of Sarah Sherman Samuels as well.  Bedroom bright, florals dark…what great contrast.  Dang, she's so perfect!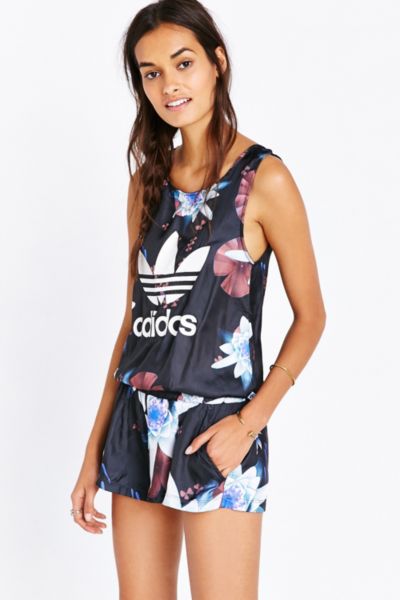 I grabbed this adidas in t-shirt form, but this playsuit is calling my name.  Get it at Urban Outfitters, it's perfecto for summer.
Have a black or dark door?  Here you go, instant Dutch still life classic thanks to Crate & Barrel!
And I'll leave you with this gorgeous number that I'm eyeing for a fall wedding…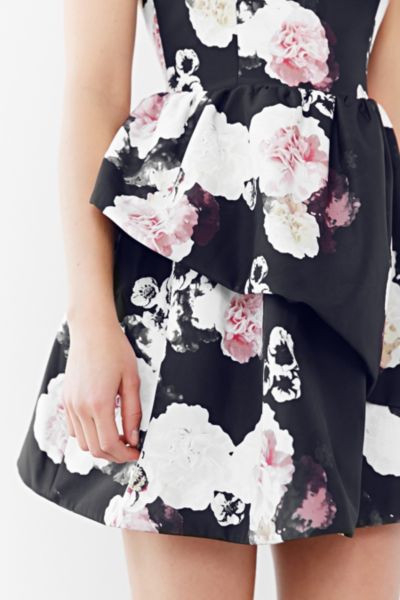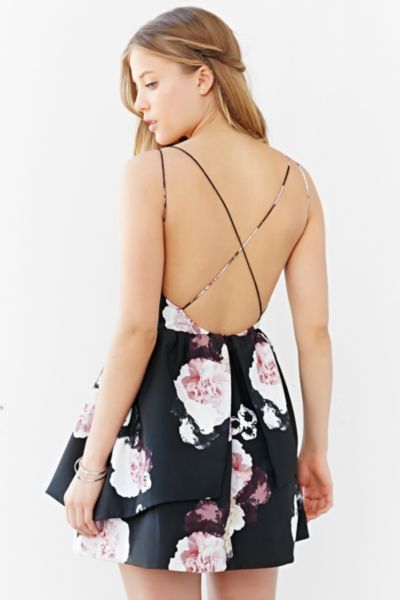 Seriously, right?  Get it [on sale!] at Urban Outfitters (just not in xs or s, because I can't pull the trigger but I want it!
Feature image via Cupcakes and Cashmere